JumpDrum Standard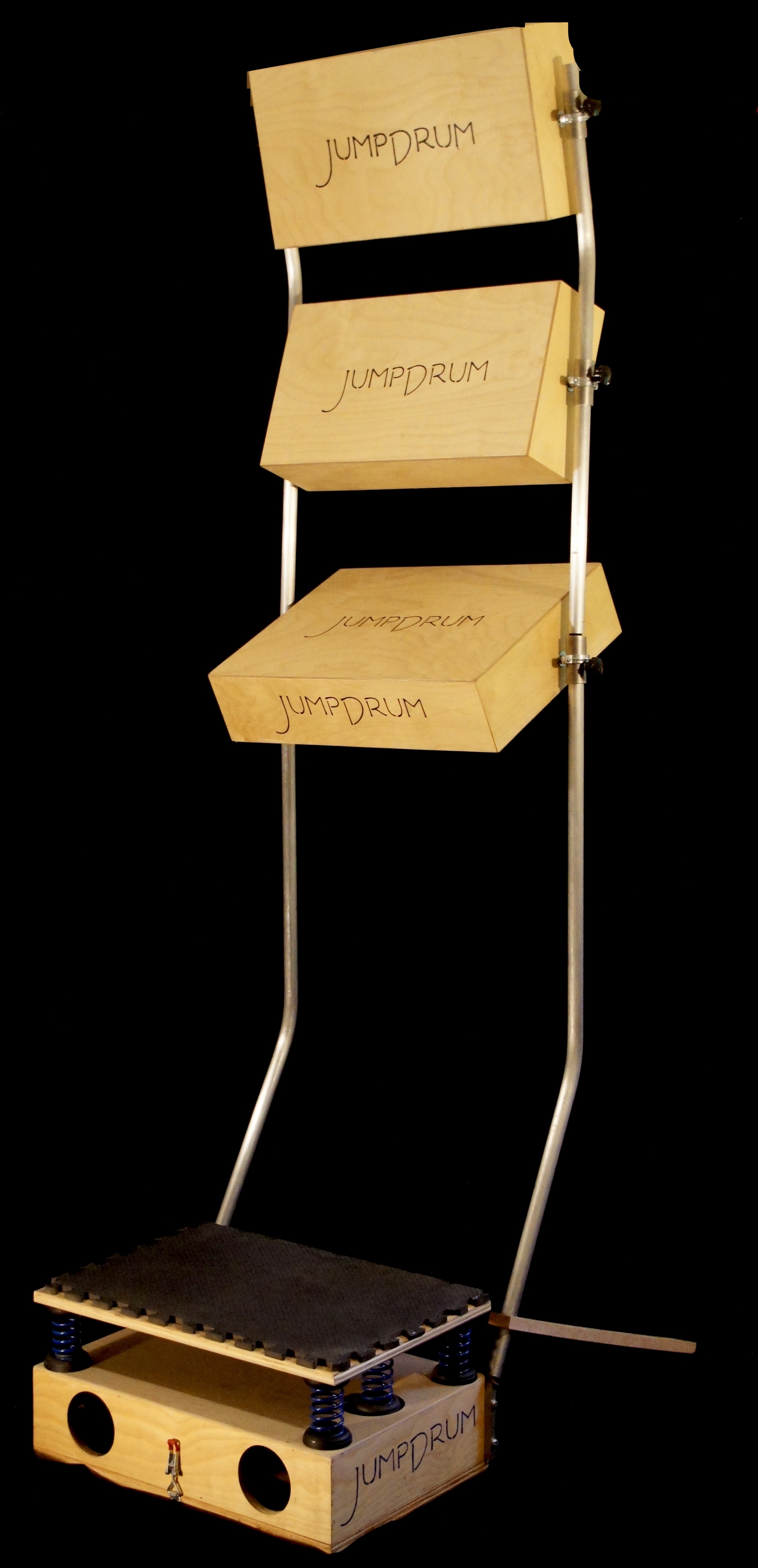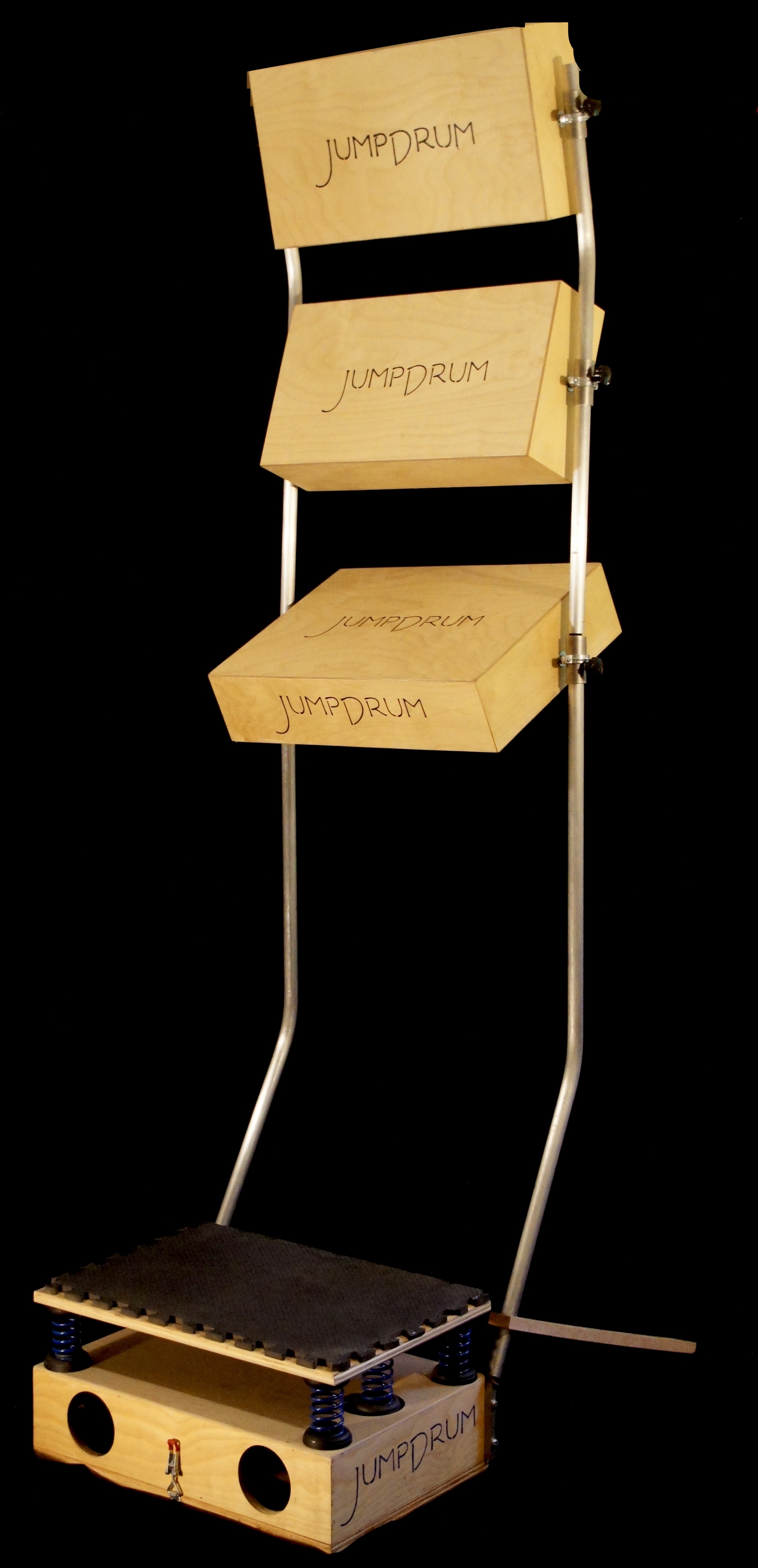 sale
JumpDrum Standard
This is our flagship studio model. Comes with Thumper, frame, low "baritone" drum, middle "tenor" drum, and top "bongo" drum (which is split into two tones a perfect fifth apart). All three upper drums can be adjusted to be played with hands or with mallets (also included). 8 ft. tall.
Note: Our manufacturing method has changed. Model shown on black background is the current Standard, however, picture shows a Thumper mini instead of a standard.
Choose simple stand system (as show in picture 1) or tripod support (pic 2) which is useful when the drum needs to be moved (tip angles into Thumper's port hole and acts like hand-truck handle).
Wheels (not shown) come standard on the Fit).
(Please allow 3 weeks for manufacturing and shipping—we build to order).
Currently we are building to order. You should receive your JumpDrum 1-2 weeks after purchasing. We thank you for your patience.